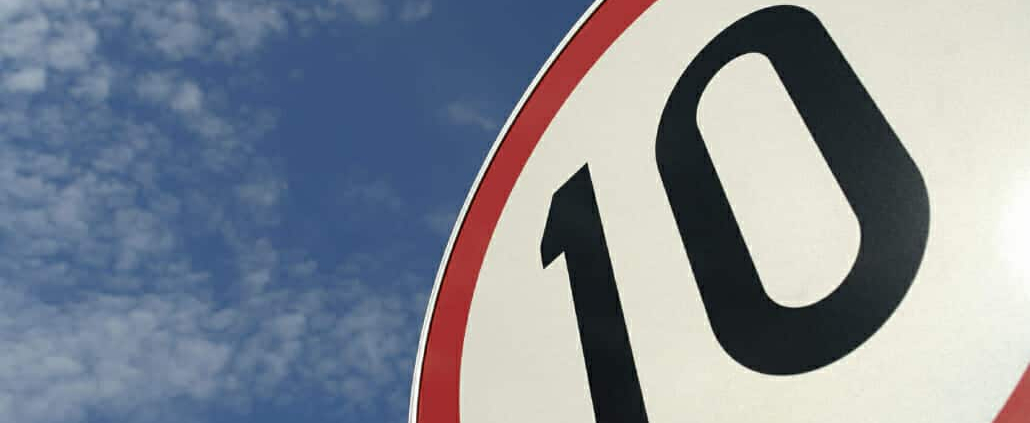 10 Best Questions To Ask Before Listing Your Atlanta Home
Your Atlanta real estate experience should be exciting, enjoyable and rewarding and if you ask these 10 questions before listing your Atlanta home it will be!
Say you live in Virginia-Highland and friends and neighbors have mentioned a few agent names. Plus, you've seen some signs and ads around the neighborhood. Now you're ready to meet a few agents and get moving with listing your home for sale.
These 10 questions will help you decide:
1. Can you tell me about your experience?
Listen for how long the agent has been licensed and working full-time in real estate. Experience really does matter, especially in today's competitive market.
You want an agent who is experienced, reputable, polished and professional.
Also, while most agents working regularly in the Intown Atlanta market are Realtors®, it's best not to assume so. A Realtor® is a member of the National Association of Realtors® (NAR), Georgia Association of Realtors® (GAR) and the Atlanta Realtors® Association (ARA) and thus follows the comprehensive Realtor® code of ethics. This makes a difference as ethics really do matter in real estate. Of course checking their reviews on Google, Yelp and their website should be a part of your research.
2. What neighborhoods do you specialize in?
You want an agent who knows the values in your neighborhood well.
Don't hire an agent who lives and works OTP to sell your Morningside or Virginia-Highland home!
3. What sets you apart from other agents?
During a listing meeting you should expect the agent to shine. Remember this is their big moment to convince you to hire them and so sometimes it's easy for them to talk a big game or wow you with a high tech presentation.
Nothing is more important than trust.
That said, make sure you get their promises in writing and don't be taken in by a slick high-tech sales pitch. Especially if they wow you with a big number as to the value of your home without backing it up with facts.
4. When and how do you communicate with your clients?
The ideal answer to this question would be for the agent to ask how you prefer to communicate. Determine how much or how little you really want to know. Will the agent personally handle all aspects of your listing and communicate with you promptly and regularly?
Also, ask about the agent's availability. Are you given the agent's cell number to call or text or an assistant? Will your agent be there for you 7 days a week and if you need to talk at 9pm?  How late can you call or text?
You want to be communicating directly with the agent, not an assistant or "team" member.
Communication leads me to mention a few words about real estate "teams." Often this is a red flag. The word "team" can be code for "I'm too busy an agent to bother with answering your questions personally".
It normally means the only time you actually talk to your listing agent is when they're selling you at the listing presentation. After that you're talking to a variety of people who don't often coordinate very well and really have no idea regarding the features and details of your home. This can lead to a very frustrating experience for you.
Direct communication with your agent is essential as it means you and your buyer will receive a more personalized experience.
5. How much will it cost to sell my home?
Most brokerages are paid a certain percentage of your home's selling price and the listing agent get's a percentage of that amount. Find out what all is included.
Negotiate if you think the amount is too high.
Moreover, beyond just the commission rate, it's important to ask about extra fees in the listing agreement. Are there marketing fees, transaction fees, brokerage fees, cancelation fees? Some listing agreements are loaded with these extra fees. You just want to be aware of them before you're up against the time to sign the agreement.
In addition, you can ask what you can do to help lower the commission.
And finally, we've all heard the saying "you get what you pay for" and that can be true in real estate. Don't be lured into a discount scenario with out understanding what the services will be.
6. Will you also represent the buyer? 
This is an important question as how they answer can tell you about their integrity.
In Georgia the law permits dual agency – where an agent to represents both the buyer and the seller. But that doesn't mean it's a good idea.
If you agree to Dual Agency, stipulate that the commission you pay your listing agent be reduced accordingly.
Your listing agent should be dedicated to negotiating in your best interest – to make you as much money as possible from the sale of your home. This means asking the buyer's agent the right questions in a timely fashion. Should your agent also represent the buyer, they are not permitted to negotiate on your behalf. It's all spelled out in the listing agreement under the "Dual Agency" section.
7. Will you provide a comparative market analysis (CMA)?
How to price your home is of course a critical question. A CMA is a study done by real estate agents to establish a home's market value. The amount of detail the agent can give you will show you how knowledgeable he or she is about the market. Make sure it is specific and not an average price of hundreds of area listings. Study it. Don't always go with the agent who tells you they can sell your place for the most money.
CMAs are not all created equally … study it!
Resource: What's my home worth?
8. How will you market my home?
As I mentioned a little earlier, all Intown Atlanta Realtors® of course use the Atlanta FMLS so you want a great agent who offers an expansive internet strategy that gets your property exposure on hundreds of websites. That said, it follows that you'll want an agent who brings in a professional photographer and also does a professional video tour of your home.
Do they offer a Matterport 3D Tour? (here's an example of how we use Matterport) If your place is to be all over the internet then you want it to look better than the other listings.
Make sure to listen for the details of the marketing plan. How well thought out is it?
They should have a plan for marketing directly to other neighborhood agents plus the general public.
Will there be a detailed calendar of marketing events?
It shows that the agent has actually got a plan for marketing your home. This might seem like a lot to ask but it isn't really. You're paying a lot of money and should expect more than an agent who is just winging it!
Here's more about our marketing plan for your home.
9. How long will it take to sell my home?
Your agent should tell you what the current average time it takes to sell a home in your neighborhood. The FMLS updates this information monthly.
Resource: Intown Atlanta Market Report
It's critically important to price your home correctly from the start. Overpricing leads to homes lingering on the market and underpricing leaves your money on the table.
If your home is priced correctly it will sell faster and most often for more money.
Resource: How to price your Intown Atlanta home
10. What do you expect from me as a client?
In addition to knowing what the agent will do for you, you need to know what is expected of you. You don't want to find out after signing a contract that the agent expects you to take on more responsibility than you had wanted or are able. So while not obvious, a really important question to ask before listing is what do you expect from me as a client!
Read our reviews and see what our clients say about working with us! Then contact us, and let's get started!
https://bestatlantaproperties.com/wp-content/uploads/2022/05/Ten-10-questions-to-ask-before-listing-your-Atlanta-home-1030x686-1.jpg
686
1030
Jeff Payne
https://bestatlantaproperties.com/wp-content/uploads/2016/05/bap-logo-e1591341526858.png
Jeff Payne
2022-05-19 06:49:09
2023-03-24 17:02:42
10 Best Questions To Ask Before Listing Your Atlanta Home