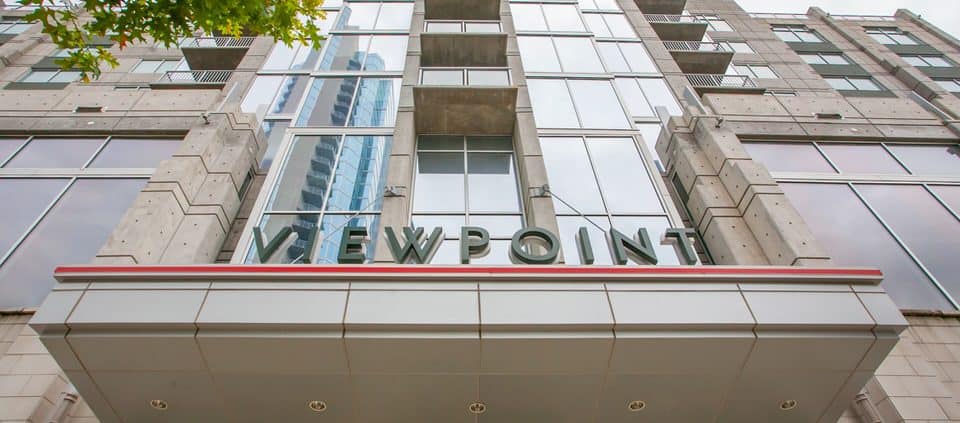 Best Atlanta Properties, LLC
10 Best Tips For Selling Your Atlanta Condo For The Most Money
Here are our 10 best tips for selling your Atlanta condo or loft for the most money:
1.  Price It Right
The first of our tips for selling your Atlanta condo or loft is to know the current market well.
For example, if your condo is in Virginia-Highland you'll want to check what units are listed for plus look at recently sold comps. We can get them to you, just ask us the question "what's my home worth?" and we'll be happy to provide you with our BESTimate.
Next, look at current inventory so size up your competition. For example, if your condo is in Midtown, view the current Midtown Atlanta real estate listings. Find your neighborhood listings fast with the Intown Atlanta neighborhood map.
Know exactly what units your condo will be competing against. Which would you buy? We will drill down on every detail about the competition and advise you.
Try not to get emotionally stuck on a certain price. It might seem counter-intuitive but over pricing your condo is not the way to get the most money.
It normally just causes a delay which can cost you. When you are armed with the facts and a great marketing plan you will succeed in maximizing the sales price.
2.  Max Out The "Curb Appeal"
Curb appeal only applies to houses right? Not really. What do people see when they enter your building? A well-kept lobby free of trash, bad art, dead or plastic plants and clutter or a dimly lit unsafe and un-kept area?
Make sure the lobby and grounds look as good as they can. Go to a board meeting or talk to your condo board president if your building has fallen behind in these areas. Your paying monthly condo fees for these things to be done right. Selling your midtown condo or loft means taking care of the details.
Resource: Atlanta Home Improvements That Add Value
3. Clear The Clutter
Don't let buyers get distracted by your stuff. When you're living in your condo or loft, it may be ok to have lots of stuff on the coffee table and personal photos on the walls.
But when you're selling your condo you want all potential buyers to focus on the home. They need to picture themselves living in their new dream condo.
Remove personal photos from the walls.
Replace them with neutral framed art with a broad appeal.
Take almost everything off the kitchen countertops.
Remove any unnecessary furniture.
And finally, take half the clothing from your closets and store it off-site.
4. Fix Big Problems
If your condo or loft has a big problem that will turn a lot of buyers off, don't try and justify not dealing with it. Fix it! Old carpet…change it! Are the paint colors overly personalized?
Do the walls appear scuffed? Have your condo professionally painted. Don't do it yourself. Most of us are simply not that good at paining and it shows! By the way, we can help get your place ready, just ask.
5. Fix Small Problems
Sliding screen doors off track or have holes in the screens? Clean those tracks and fix the screen…easy. Replace burned out light bulbs, a garbage disposal that's too noisy or broken and by all means clean off that balcony or terrace.
Many Atlanta condo buyers imagine themselves in a nice out door paradise during summer months and that's hard to imagine with all that Atlanta grime and those dead plants out there.
6. Wash Windows
Make the most of your light and wash those windows. No problem on the inside but the outside may take some coordination with your condo building manager or board president. Start early as clean windows are critical to making sure your condo or loft shows well.
7. Consider Staging
Staging will make the rooms feel more spacious and give your condo a less cluttered look. Plus it makes people feel more at home. Watch a lot of HGTV and try to emulate what the experts do to stage a house. Of course you can ask us to have your condo or loft professionally staged on your behalf. Explore the Best Atlanta Properties marketing plan.
8. Social Media
Don't be shy! We will max out the power of the internet to sell your condo but you can help. Your place will be featured on our website and social media. We suggest you email the link and post on Insta, Twitter, Facebook, Pinterest etc. so your friends and family can see it. Ask them to spread the word.
9. Keep It Clean
Hire a housekeeper to come in once a week to help you. It's money well spent. When your agent is having an open house, or the house is having a showing, make sure that you aren't there.
As a potential buyer, there is truly nothing more annoying and distracting than having owners in a condo when you're trying to look at it.
If you have pets and some pet odor then consider baking cookies before a showing. Another option is to light a vanilla candle.
10. Hire A Great Agent
Not a friend of a friend – best to go with a local agent who can help you price it right and market the benefits of your home. This includes communicating the top 10 reasons to love Intown Atlanta living. When selling your Atlanta condo, it's no time to do someone else a favor. Here are the 10 best questions to ask an agent before listing your home.
Thanks For Reading The Best 10 Tips For Selling Your Atlanta Condo!
Want more information on selling? Check out our Intown Atlanta Home Seller's Guide and contact us, we're ready to help!
https://bestatlantaproperties.com/wp-content/uploads/2018/01/One-Bedroom-Condo-At-Viewpoint-facade.jpg
640
960
Jeff Payne
https://bestatlantaproperties.com/wp-content/uploads/2016/05/bap-logo-e1591341526858.png
Jeff Payne
2022-04-18 07:00:49
2023-03-24 17:06:24
10 Best Tips For Selling Your Atlanta Condo For The Most Money