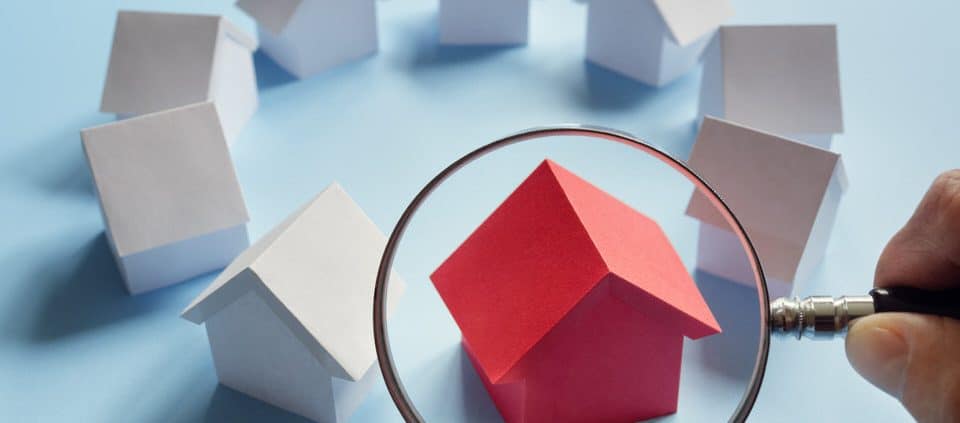 10 Best Questions To Ask Intown Atlanta Home Inspectors
Regardless of market conditions, a professional and high-tech home inspection is an important part of the Atlanta home buying process. Especially when considering the purchase of an older home like the 1920's bungalows in Virginia-Highland. To make it easier, here are the 10 best questions to ask Intown Atlanta home inspectors. Plus the right answers!
1. First things first, can you provide proof of insurance and your certifications?
Georgia still doesn't require home inspectors to be licensed. So, you'll want to check their liability insurance and their certifications. This way you are sure to get an Atlanta high-tech home inspection. We've found the best will be certified by these organizations:
American Society of Home Inspectors (ASHI).  Inspectors have passed rigorous technical exams and have performed more than 250 inspections.
International Code Council (ICC). Inspectors understand the codes and standards used in designing and building structures.
Environmental Solutions Association (ESA). Inspectors have had training to confront environmental and safety issues faced by home owners.
2. Do you follow a Code of Ethics?
This is the second most important of the questions to ask Intown Atlanta home inspectors. This will help protect you from conflicts of interest. Plus it helps assure you receive an independent opinion regarding the condition of the home you're considering.
3. Do you participate in continuing education programs?
Georgia has no minimum standards for home inspectors. However, any decent inspector offering an Atlanta high-tech home inspection will complete annual continuing education courses. These courses keep their expertise up to date. And inspectors are exposed to the latest trends and technology.
4. How many Intown Atlanta inspections have you done?
The inspector should clearly show their history in the profession. And give you referrals from past Intown Atlanta clients. Construction and engineering experience can be helpful. However, it's not a substitute for professional home inspection training and local experience.
5. High-tech home inspection – what does your inspection include / exclude?
Your home inspector should of course provide an inspection report. The report should be digital and discuss the plumbing and electrical systems. And the HVAC system. Plus the roof, the attic, insulation, walls, ceilings, floors, doors and windows. In addition, it should address the the foundation, basement and visible structure.
These areas are especially important in the Intown Atlanta market where we have many older homes.
And here's where you'll want to be sure to ask about their technology. You want to get an Atlanta high-tech home inspection to be certain to gain the most insight into the property.
So, ask prospective inspectors if they utilize high-tech home inspection tools like a thermal imaging camera. And a moisture meter, a laser temperature meter, a microwave oven leakage meter and a digital voltage meter.
Concerned about electromagnetic fields (EMF) and electromagnetic radiation (EMR) also known as radio frequency (RF)? Then ask your prospective inspector if they carry meters to measure these things.
If there are certain areas of the home you want to make sure are inspected, be sure to identify them to your inspector in advance. For example, you may want to ask about radon testing, air sampling for mold and pollen, lead paint, and asbestos testing.
6. Do you offer to do repairs or improvements based on the inspection?
In some states, associations and state regulations permit inspectors to perform repair work on problems uncovered in the inspection. It's not something appropriate in the Intown Atlanta market.
7. How long will the inspection take?
From our experience with Intown Atlanta, inspection time is normally between two and four hours. This is for a typical single-family home, condo or town home.
8. How much will it cost?
This obviously very important, this one shouldn't be the first of the questions to ask Intown Atlanta home inspectors. Expect the quote to be in a range from $300-$500.
9. What kind of report do you provide at the end and how long will it take to receive it?
You can always ask to see samples to be sure you will like the inspector's reporting style. And the inspection report should be digital and emailed to you by the end of the day.
10. Can I attend the inspection?
This is a really valuable opportunity for you to get to know the home. An inspector's refusal to allow this should raise a big ol' red flag. Always make the time to attend. Ask a ton of questions and see your prospective home through the eyes of an expert. You'll be so glad you did.
Conclusion
Even if you ask just some of the above questions to ask Intown Atlanta home inspectors you'll be on the right track.
At Best Atlanta Properties, we are not affiliated with any home inspector. We offer a client resources list that includes several home inspectors. Every home buyer should independently decide which inspector meets their specific needs.
One can never know everything about a home. That's for sure! But using this list of questions to ask Intown Atlanta home inspectors should improve the odds of you receiving a professional result.
Thanks for reading, we hope you found this helpful! Learn more about Best Atlanta Properties.
Check out the other articles in our Ask An Expert series. If you have questions, contact us, we're here to help!
https://bestatlantaproperties.com/wp-content/uploads/2018/03/Questions-To-Ask-Intown-Atlanta-Home-Inspectors-1.jpg
666
960
Jeff Payne
https://bestatlantaproperties.com/wp-content/uploads/2016/05/bap-logo-e1591341526858.png
Jeff Payne
2022-01-18 03:44:19
2023-03-24 17:13:40
10 Best Questions To Ask Intown Atlanta Home Inspectors